Five County January 2015 Newsletter
Submitted by Nicky Chavez on Fri, 01/16/2015 - 9:53am
December 2014
DBT SKILLS CORNER
Mindfulness:
With Christmas & the Holidays right around the corner & gone, many are feeling stressors. At a time when we should all be enjoying the holiday and spending time with family and friends, sometimes there is a damper due to worrying about things such as finances, expectations and making time to be involved with all the festivities. Sometimes we need to just stop and be mindful. Taking a time out to get refocused and be mindful is good practice, but especially needed when the stressors in your life are piling up. Stop what you are doing, and take some slow deep breaths. Try to keep all things from entering your mind and focus on your breathing. Begin to be aware of your five senses. Listen to the sounds around you. During your focused breathing, be aware of any smells around you. Use your sense of touch to feel the chair against you, where your feet are setting and what your hands are feeling. Pop a mint, a small sucking candy or a stick of gum in your mouth and just enjoy the sensation of it. Use your sight to observe the things around you. Focus on the things you see that give you pleasure, perhaps a family picture, the sunshine out of the window or a pleasant picture on a calendar. Be mindful and aware of the moment you are experiencing. If you make time for these moments, I promise your stress level will go down and you can move forward regenerated. Give it a try!
Halloween Bash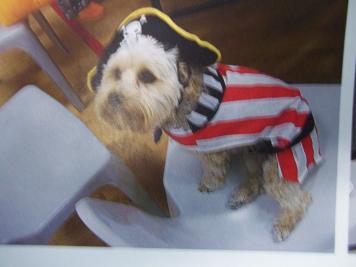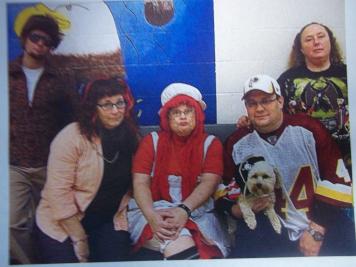 The Annual Halloween Bash was a success again this year. There was a pumpkin painting contest, pie eating contest, and many other activities. The residents were sullied with numerous costume options (donated) so they could dress up along with the staff and enjoy a great group building activity. This has been a favorite annual activity at Five County and of course, the traditional layered dip and tortilla chips were served.
Thanksgiving Feast
Our Kitchen facility is well known around these parts and the cooks did not disappoint. Tami Andersen and Ida Butigan served Thanksgiving dinner with the works. Turkeys, Stuffing, potatoes and gravy, candied yams, fresh roles,veggie trays and dips with cranberry sauce were serve for dinner. Desert consisted of pumpkin, coconut and chocolate cream pies. Our cooks worked two full days preparing this homemade, home cooked, home away from home meal. It was enjoyed by all. The 5-C staff were able to enjoy a Dinner with all of the youth. The residents also enjoyed a Thanksgiving craft led by staff Mo-Nee Harrigfeld made turkey decorations out of pinecones and feathers (donated materials). Needless to say, we can't wait to see what they produced for Christmas!
Kaya joins the 'official ranks!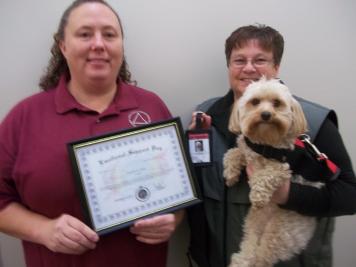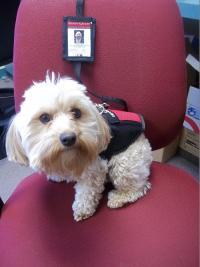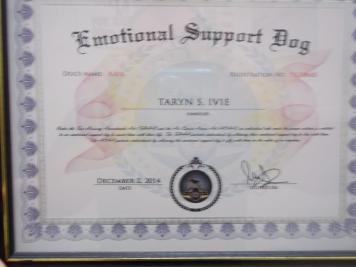 After three years in training. Kaya has "earned her stripes" by becoming certified through the United States Dog Registry Organization. She is a registered Emotional Support Therapy Dog. She has been a team member with the Five County Treatment Center for three years and has been invaluable. She is an excellent "self-soothe" source (calming) and is available to any residents struggling emotionally. She attends groups and individual counseling sessions, along with activities the residents participate in. Her handlers are Taryn Ivie and Gina Jensen. We are proud to have her on our team!!