Five County May 2013 Newsletter
Submitted by Nicky Chavez on Tue, 05/14/2013 - 10:03am
Employee Recognition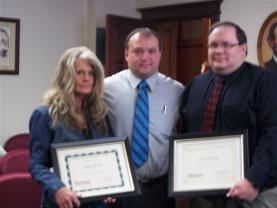 We are proud to announce that two of our employees received awards for their distinguished professionalism and hard work. Vail Codling , our Clinical Program Manager , was named the "Bob Rader Juvenile Detention Service Worker of the Year". The selections were announced at the 18th National Symposium on Juvenile Services held in Las Vegas. The Bob Rader Awards are presented each year by the national Partnership for Juvenile Services Council for Juvenile Detention.
Vail Codling has over 23 years' experience working in the human behavior service field. He worked for the State of Idaho/Department of health and Welfare and served as a social worker and Juvenile Probation Officer. He has a master's degree through the Walla Walla University in the State of Montana and is currently a licensed clinical social worker. He began working at Five County Youth Rehabilitation Center in 2003. He has continued to b an advocate for children, youth and young adults. One of the profound mottos that Vail teaches new juvenile detention officers and treatments staff is "kids don't care how much you know until they know how much you care." We want to congratulate Vail on this prestigious award.
Our second employee Judy Gould Sakota earned the "Bob Rader Juvenile Line Staff Worker of the Year". Judy began her career in juvenile justice and law enforcement several years ago. She has worked as a Probation Tracker for the State of Idaho/Department of Health and Welfare and as a transport officer for the Tri-county/corrections. She began her career with us at Five County in 1999. She attended the POST Juvenile Detention Officer Academy and graduated in the May 2001 class. Judy is a positive role model for both youth and staff in our facility. She is the first to volunteer for extra duties, step up, cover any shift needed for a co-worker, or help out in a time of crisis. She always can be counted on to fulfill her duties or in a time of crisis. She is always the first to remind newly trained officers of their Code of Ethics taken in the juvenile correction field and displays it to her co-workers. We want to congratulate Judy on this prestigious award.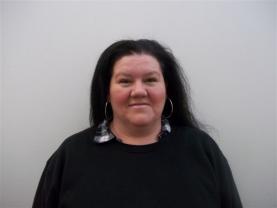 Veneda Jones 5-C POST Instructor
We would like to congratulate Veneda Jones in earning her POST instructor Certification. Veneda trained a week in Pocatello and is now certified to instruct POST curriculum both at Five County Youth Rehabilitation Center and at POST in Meridian Idaho. She is currently teaching the Use of Force curriculum to all new employees and refresher courses to all employees at the center. We appreciate her dedication and hard work!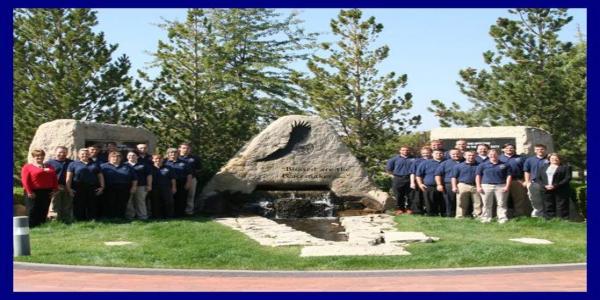 Peace Officer Standards & Training Graduates Juvenile Detention Officer Class #28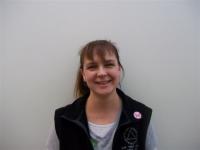 We want to congratulate Heath Wade, MoNee Harrigfeld and Janeen Elliot for their recent graduation from POST in Meridian Idaho. They were away from home, family and work for three weeks as they went through the curriculum. We are proud of how they represented Five County Youth Rehabilitation Center . Also, our part time employees Adam Larsen and Scott Murdock completed the part time POST instruction and testing and we want to congratulate them also.
We continue to be amazed at the wonderful staff we work with here at Five County. They are dedicated, hard workers who continue to make a difference in the lives of the youth we work with.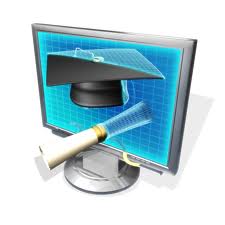 Graduations!
We had three residents graduate with their High School Equivalency Diplomas. This is a big accomplishment for our residents and the graduation ceremony was rewarding for these youth, their families and the treatment team at Five County Youth Rehabilitation Center.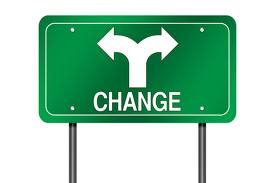 DBT Skills Corner
We can always use new skills that help us to communicate better with people in our lives. The skill we are learning this quarter is RAVEN.
R-Relax: Before we begin a conversation we need to make sure we are relaxed and in our wise mind
A-Avoid Aggression: Be sure we don't attack, blame, and try to communicate with "I" statements
V-Validate: We all need to be validated. It is important to let the person know that we are listening to what they are saying!
E-Examine your values: Are we negotiating for the right reasons? Will it help me in the long run?
N-Neutral voice: Keep anger, sarcasm and judgment out of our communication. Calm and balanced approach!
We challenge everyone to try this skill out! Try it with your colleagues, your families, your teenagers and your toddlers. It is always fun to see if it helps out your communication with others J